Imagine doing everything you need, at least financially, in one platform. Convenient, isn't it?
In fact, this is what Crypto.com is all about. One of the leading lenders and providers of savings account, here's how the platform can be beneficial and helpful for all of us.
Crypto.com is a one-stop hub for consumers where they can save, buy, and spend cryptocurrencies. It also offers wide range of products including:
Buy and sell from more than 55 digital currencies, which is similar to depositing or withdrawing money from your bank account.
Multi-currency Visa card with cashback using native token MCO. This token allows you to upgrade credit cards and unlock tiered benefits among others. At the same time, it provides accessibility to cryptocurrrency accounts, thereby making spending easier and more convenient.
Non-custodial wallet, which allows you to take personal control of your private keys. This must be downloaded separately.
Interest on crypto savings, although this is not compounded. Accrued interest will be credited to your wallet every seven days.
Trading platform with access to special promotions through crypto-to-crypto exchange. Take note that this uses CRO, which is the standardized medium for exchange. Also, keep in mind the fees. Consumers might be charged a taker fee, maker fee, and 30-day trading volume fee.
Loans in stablecoins, although interest rate is higher at 8% to 12% per annum
Crypto Earn, wherein you can lock assets when lending for a predetermined period. In Crypto.com, you can up to 8% p.a. on cryptocurrency holdings or up to 12% p.a. on stablecoins, depending on where you decide to invest.
Investment portfolio, which allows you to practice automated trading strategies.
Crypto.com app is also available for both iPhone and Android users. It is all-in-one investment, custodial wallet, and trading app that allows users to adopt digital coins on a wider scale.
The Team Behind Crypto.com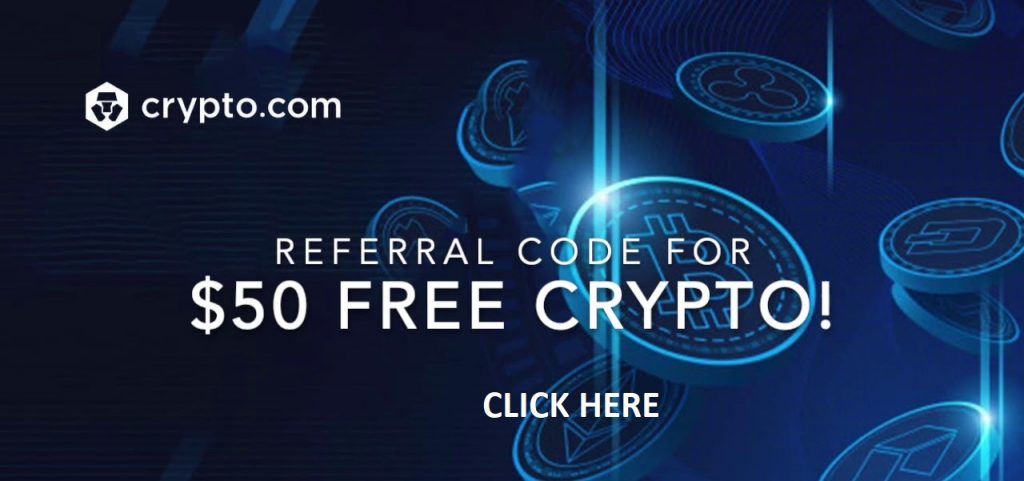 A team of professionals with unparalleled experience in the field is behind Crypto.com. Headed by Kris Marszalek as the CEO, he and his team run the company with the values of resourcefulness, determination, humility, and decisiveness within their core.
Crypto.com's History
Before Crypto, there was Ensogo, one of Southeast Asia's most promising e-commerce firms. Unfortunately, Ensogo shut its doors to the public for variety of reasons including unstable cash management, "deals fatigue" from once-loyal customers, disappointed merchants over delayed payments, and inability to deliver rewards to consumers.
Then in 2016, Monaco was born. Despite the scam allegations, Monaco ensured to "put cryptocurrency in every wallet through crypto-driven Visa card and perfecting the ecosystem.
In 2018, the company rebranded and launched Crypto.com. As of this writing, there are three million cryptocurrency enthusiasts using the platform and maximizing its products and services.
Sill, precaution is necessary. Certain business practices of the management led to the downfall of Ensogo. Although Crypto operates differently, don't put all eggs in one basket.
Availability – Crypto.com is available in more than 100 countries with a wide range of supported cryptocurrencies and fiat currencies.
Deposit Methods – Bank transfer, Crypto transfer, Transfer through debit or credit card
Rewards Program – The referral program offers rewards of USD 50 sign-up bonus for inviting your friends.
Staking Plans – It can be Flexible (ideal for newbies in cryptocurrency), 1 month, or 3 months (allows you to earn maximum interest).
Crypto Wallet – This allows you to buy and sell from about 55 cryptocurrencies, track balances, including gains and losses in real time, and deposit or withdraw fiat currencies and crypto.
Get MCO Visa card:
Sign up for the Crypto.com app and complete verification.
Deposit your CRO into your app wallet.
Tap the card icon in the bottom right.
Choose your card.
Why Crypto.com?
The people behind Ensogo are the same people managing Crypto.com. It's natural for investors like us to worry, especially since this involves our money. Still, it is worth noting how much the company has improved over the years.
Why should we give Crypto a chance?
Improvements over the years. Crypto.com introduced impressive progress in their platform since it was rebranded in 2018. Active updates, blog posts, transparency in supported assets, and future implementations are some of its improvements that will keep people excited.
E-money license in Europe. Although Crypto.com us not regulated by any financial authority, the company applied for E-money license in Europe. They are also in the process of applying the said license in Singapore, US, and UK.
Availability of funds in minutes. Fiat deposit or withdrawals as well as cryptocurrency transfers are available within minutes. Transfer to other Crypto.com app users will be done instantly.
Because of this, Crypto is among the most popular platforms today, especially during the time of pandemic.
Pros And Cons Of Crypto
Let's start with the not-so-good side.
The history before it becomes Crypto can leave many of us thinking twice. Even if Ensogo and Crypto are two different platforms, the idea of unstable cash management and possibility of not getting rewards and promises will keep hanging out in our minds.
Other cons include:
MCO or CRO staking to be able to maximize the platform.
There is a lack of transparency in terms of where the funding came from.
MCO's trading volume comes from LAToken, which has a reputation for wash trading.
Nevertheless, there are more good sides to it. Pros include:
Crypto is FDIC-insured. This means you can get insured for up to $25,000.
It is a complete crypto platform.
100 percent of user cryptocurrencies are kept in the cold storage.
Allows earnings or returns from deposits.
It has both low non-trading fees and average-to-low trading fees.
This is a common concern and completely understandable. Despite the concerns behind the team, Crypto banks on "Defense in Depth." It simply means security growth mindset is embedded in all aspects of the company's business processes.
Also, Crypto is strict when it comes to verification process. It is part of the sign-up process that requires not just a selfie but also identification documents like passport or driver's license.
Aside from this, Crypto divided its security into two: cold storage and hot wallet.
Cold storage is where Crypto keeps 100 percent of user cryptocurrencies. On the other hand, hot wallet is for the daily withdrawal requests from users. It ensures smooth and free flowing transactions.
Further, Crypto uses bank accounts that are regulated and secured to ensure fiat storage and transactions. This way, the users can still retain ownership of fiat currencies in their bank accounts where Crypto or any of its creditors cannot take it away.
To ensure safety and security, the company also partnered with Ledger, one of the leading companies in security and infrastructure solutions for cyrptocurrencies around the world. It is backed up by millions worth of cryptocurrency insurance and internal controls like screening of withdrawal requests and strict access control to funds.
Crypto also relies on Ledger's Secure Software Development Lifecycle. It is a peer-reviewed analysis tool that is audited by external certifications through Certik and Quantstamp.
What About Live Support?
Live support is taken seriously. Crypto has a dedicated live customer service available 24/7. This way, you are sure that someone is readily available to answer questions and process requests.
How Does Crypto.com Make Money?
Cryptocurrency is still a foreign concept to many, which means a lot of people are confused as to how they can earn money.
For Crypto, they also earn through their Earn program. They are able to make money from the margin (Credit) and is structured to help in the accumulation of funds for necessary capital (Earn).
The MCO Visa Card, which differentiates Crypto from other cryptocurrency platforms, is also one of the contributors for the company's success. When you look long-term, the success of Crypto is because of CRO.
Unlike MCO, CRO is more scalable and remains tied to the growth of the network.
What Else Should I Know About Crypto?
At this point, it is safe to say that Crypto offers variety of services. In fact, it is also planning to release a debit card, although there is no specific date as to when.
Also, Crypto wallets are insured for up to $100 million per wallet. Funds are also stored with Bitcoin as the leading custodian.
Despite the negative feedback as a result of the Ensogo situation, Crypto still rose to the occasion and proved its accusers wrong. It constantly introduces new products and offer promotions to encourage people to try the platform.
Nonetheless, keep in mind that not all features from the platform are available worldwide. Check if the area or region has access to cryptocurrency services first before using it.
What Do I Think?
Cryptocurrency is convenient to use and offers promising results. Still, keep in mind that this is not protected
If you are looking for a platform that will help maximize your cryptocurrency investment, then Crypto.com could do the job. It makes cryptocurrency readily available and couple this with tons of services and products the help you make the most out of your money.
Its partnership with Visa is also among the key factors why Crypto.com is thriving in the market.
Still, take note that not all jurisdictions are keen to this mode of legal tender. There are still places or countries that do not allow this as a viable option for consumers.